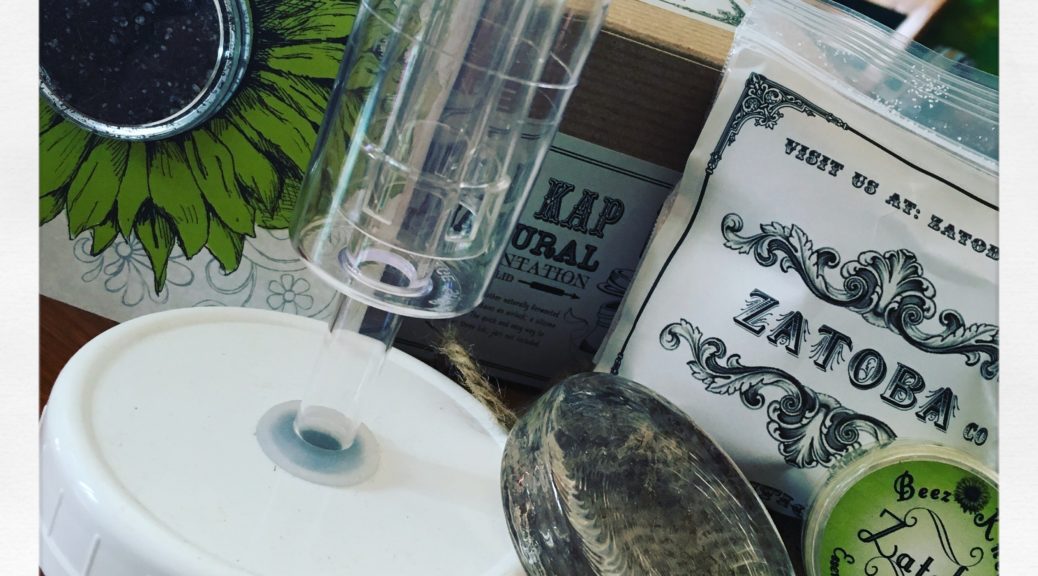 Fermenting Tools from Zatoba
Fermenting Tools from Zatoba
When entering into the world of fermentation, the prospects can be daunting. Not only do you have to determine what your recipe will be, but there's other things to consider- what container will you use, how will you keep your foods submerged, how will you keep the air out, what the heck do they mean when they say to "burp" a jar? The list continues…
I've been an avid fermenter for a couple years, and there's almost always something bubbling on my counter. Until recently, I've only fermented in mason or Fido-type jars. I've utilized the folded cabbage leaf method for keeping the food submerged, and kept the caps on loose, "burping" (loosening the caps so the gas can escape) them regularly. These are time tested techniques for fermenting, however they are a bit flawed. If you don't keep an eye out, the cabbage leaf may not always cooperate, and stray floaters will mold. As for the "burping", it requires that you, again, keep an eye out and handle them regularly. Both of these are habits that may be reasonable for some of us, but not necessarily all of us.
Enter Zatoba. What used to be called Primal Kitchen, Zatoba has rebranded themselves to move beyond the setting of a "primal kitchen" and hone their craft for the whole house. Recently, they presented an opportunity for fermenters to try some of their products in exchange for real, honest feedback, and I jumped at the opportunity. I signed up, and promptly received their very generous care package!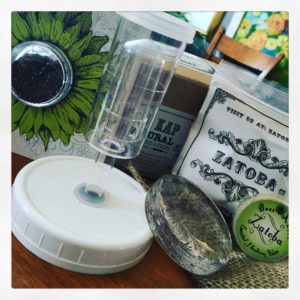 Beautiful,right? Not only was their packaging appealing, they included some airlocks, glass weights, sea salt, healing balm, and some surprise seeds! I was so excited, and right away began some vegetable ferments with my terrific new tools.
Fast forward a few months! I have since used the equipment repeatedly, and found it to be the epitome of "fix it and forget it" fermenting! I've done tomatoes with basil and garlic, carrots with horseradish and swiss chard ribs, and of course our favorite- straight 'kraut. Every one of them came out perfect, no mold or anything! The glass weights are called Crock Rocks, and they work great, with no cracks or splits (an issue with other brands). The sea salt was perfect for every creation, and Lemongrass Healing Balm was very effective at softening my gnarly gardening hands. It even kept the bugs away when we went outside after dinner! Sadly, though, my surprise seeds didn't make it as I didn't keep up with the watering- oh well!
If you're inclined to investigate further, I highly recommend you visit their website www.zatoba.com. There are a number of tools available to help you on your fermenting journey, as well as monthly specials and giveaways on hundreds of kitchen items. As I shared earlier, this was an opportunity to try out some products. I have not received compensation for this post, and my opinions are my own. I just wanted to share a first-hand experience with a wonderful company, so be sure to like their page as we approach the holidays. Happy fermenting! xo